Gordon 2″ Cleanroom Gasketed Grids are 2-inch wide rod-suspended members designed for various technology or life science industry sectors, including Semiconductor, Microelectronic, Aerospace, Pharmaceutical, Biotechnology, Medical Device, and Health Care. Gordon offers the greatest number of ceiling options available, allowing you to select the ideal ceiling to match the performance requirements of your cleanroom.
CLEANROOM CEILINGS ACCESSORY
CleanCove
---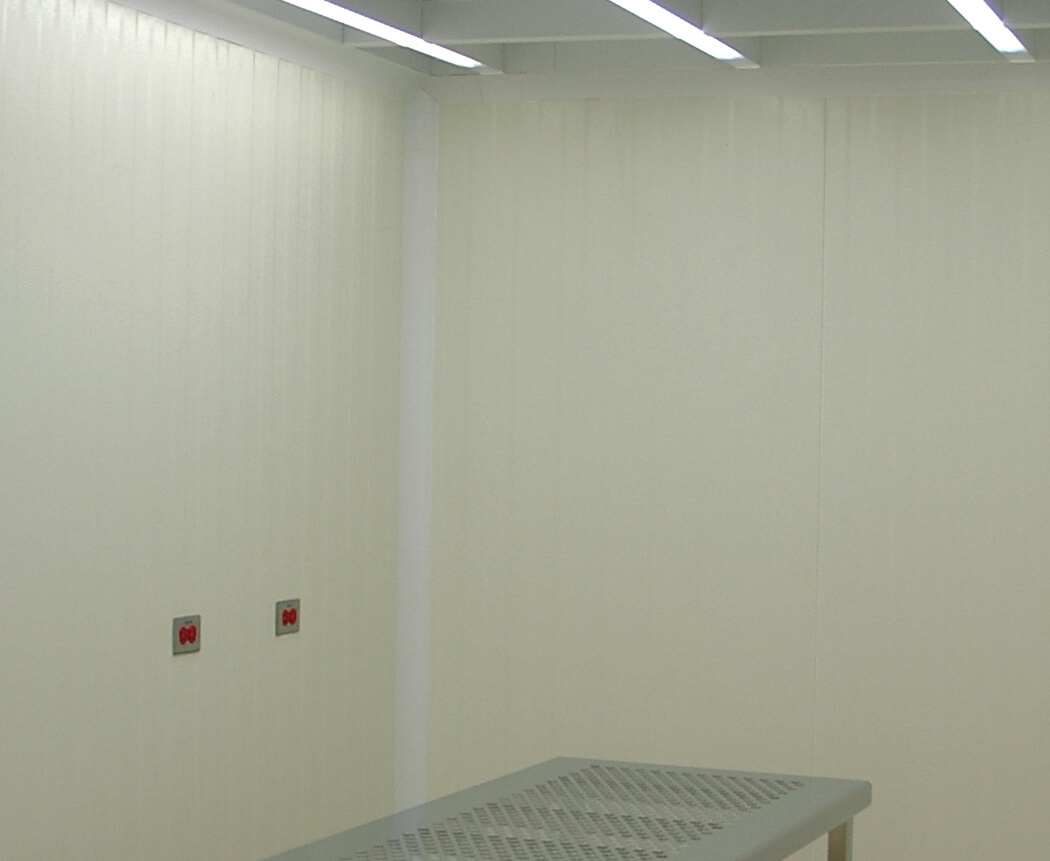 When using Gordon cleanroom ceiling grids in sterile environments for Pharmaceutical, Biotechnology, Medical Device, and Health Care, add Gordon CleanCove for a radiused, easily cleanable corner transition. Made from extruded aluminum, CleanCove creates a smooth transition from ceiling-to-wall and wall-to-wall that enables thorough cleaning in USP or cGMP environments. Eliminating 90-degree inside corners with CleanCove helps assure that you cGMP facility will be validatable.
2″ GASKET SEAL GRID
FOR TECHNOLOGY + LIFE SCIENCES CLEANROOM APPLICATIONS
SUSPENSION
1/4-20 threaded rod suspension for standardduty loading requirements
3/8-16 threaded rod suspension for more extreme loading conditions
GRID PROFILE
Flush face for basic lay-in ceilings
ScrewSlot for face attachment and teardrop light fixtures, partitions or other accessories
DS-40 Double-T extrusions to accommodate special grid penetrations or layouts
LOADING REQUIREMENTS
DS extrusions for standard loads
WG extrusions for walkable ceiling grids
ST (Suspension Track) extrusions in DS or WG versions for extreme load suspension from the grid
© Gordon Incorporated. An Employee Owned Company.