Gordon 2″ Cleanroom Gel Grids are rod-suspended ceiling grids featuring a channel to contain gel that creates a perfectly airtight seal necessary for pressurized plenum applications. When knife-edge ceiling components are inserted into the gel sealant, an impermeable seal is created, preventing any bypass leakage.
CLEANROOM CEILINGS ACCESSORY
CleanCove
---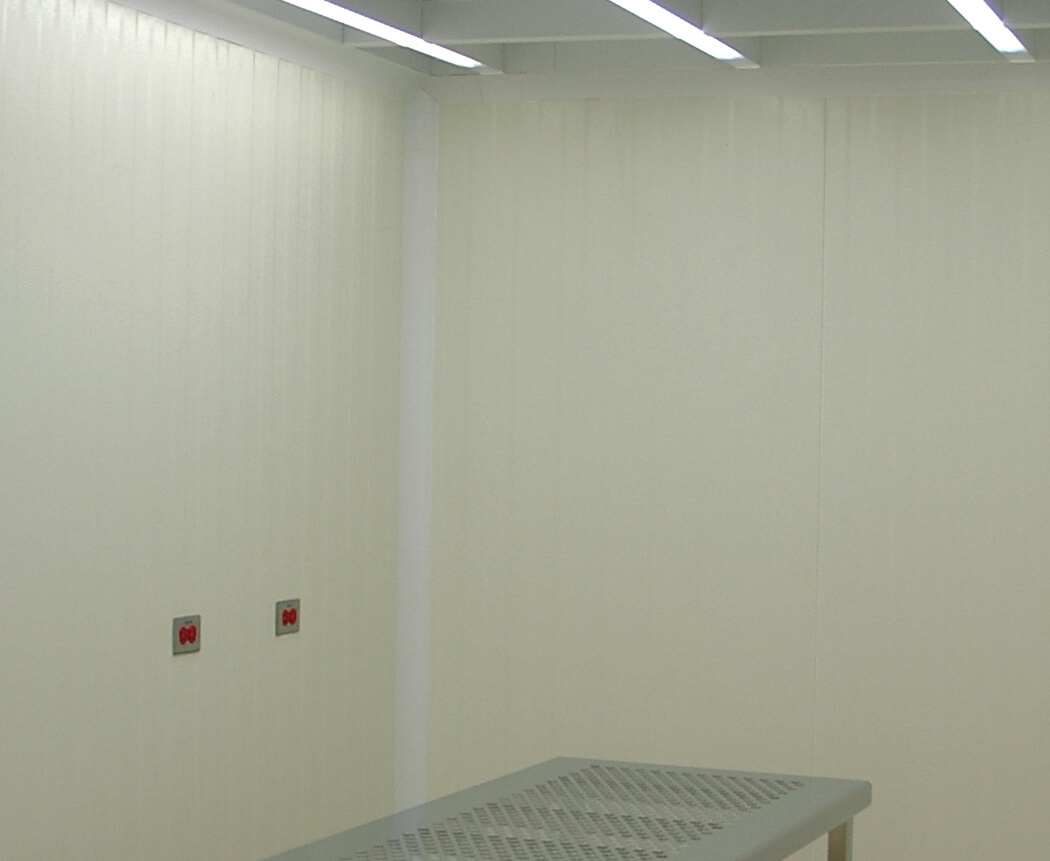 When using Gordon cleanroom ceiling grids in sterile environments for Pharmaceutical, Biotechnology, Medical Device, and Health Care, add Gordon CleanCove for a radiused, easily cleanable corner transition. Made from extruded aluminum, CleanCove creates a smooth transition from ceiling-to-wall and wall-to-wall that enables thorough cleaning in USP or cGMP environments. Eliminating 90-degree inside corners with CleanCove helps assure that you cGMP facility will be validatable.
2″ GEL SEAL GRID
FOR TECHNOLOGY + LIFE SCIENCES CLEANROOM APPLICATIONS
SUSPENSION
1/4-20 threaded rod suspension for standardduty loading requirements
3/8-16 threaded rod suspension for more extreme loading conditions
GRID PROFILE
Flush face for basic lay-in ceilings
ScrewSlot for face attachment and teardrop light fixtures, partitions or other accessories
LOADING REQUIREMENTS
WS extrusions for standard loads
© Gordon Incorporated. An Employee Owned Company.