Gordon Cleanroom products model LG-15 is a 1-1/2″ face ceiling grid designed to meet the exacting standards of light to intermediate duty cleanroom applications. Grid members are fabricated of extruded aluminum for maximum structural integrity and corrosion resistance, even in harsh environments. Aluminum assembly clips simplify installation and require no special tools to attach grid components. Factory-applied gaskets provide an airtight seal between cleanroom and interstitial spaces when compressed by the weight of filter modules, light fixtures and blank panels. LG cleanroom grids are also available in 15/16″ (LG-10) and 2″ (LG-20) face widths.
Optional hold-down clips are available to secure blank panels in the grid.
NOTE: Gordon does not recommend grid systems for use with fan powered modules (FFU's). Consider Gordon rod-suspended grid systems for FFU applications. 
CLEANROOM CEILINGS ACCESSORY
CleanCove
---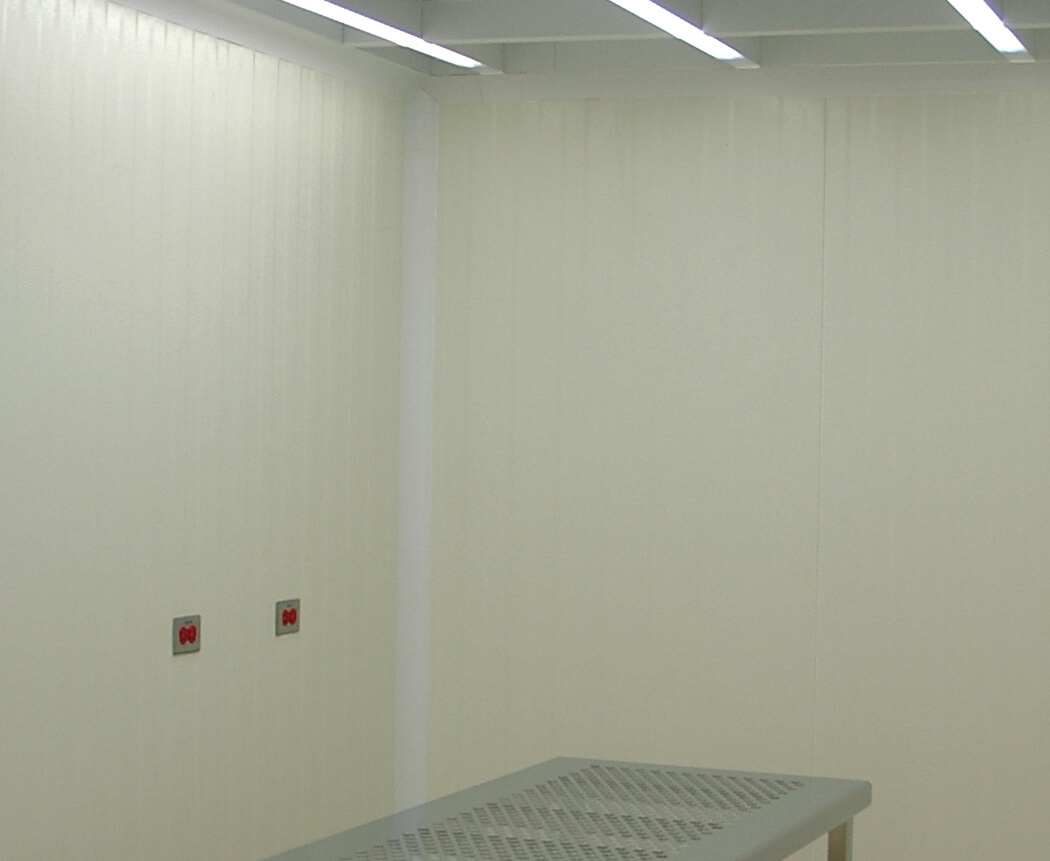 When using Gordon cleanroom ceiling grids in sterile environments for Pharmaceutical, Biotechnology, Medical Device, and Health Care, add Gordon CleanCove for a radiused, easily cleanable corner transition. Made from extruded aluminum, CleanCove creates a smooth transition from ceiling-to-wall and wall-to-wall that enables thorough cleaning in USP or cGMP environments. Eliminating 90-degree inside corners with CleanCove helps assure that you cGMP facility will be validatable.
LG GRID
FOR TECHNOLOGY + LIFE SCIENCES CLEANROOM APPLICATIONS
SIZES
LG-10 = 15/16″ Wide
LG-15 = 1-1/2″ Wide (Standard)
LG-20 = 2″ Wide
EXTRUDED GRID COMPONENTS
FINISHES
Clear satin anodized for harsh environments
Pearl White powder coat
FACTORY APPLIED GASKETS
Closed-cell polyethylene foam, 2# density
Fungus-resistant (Method 508.1 Mil Std 810-C)
Flame-resistant (FMYSS #302; burn rate 4" per minute)
Color: Off white
Contact factory for custom gasket availability
LG-10
LG-10 Consolidated Set
LG-10 24″ / 24″ Grid Plan
LG-10 24″ / 48″ Grid Plan
LG-15
LG-15 Consolidated Set
LG-15 24″ / 24″ Grid Plan
LG-15 24″ / 48″ Grid Plan
LG-20
LG-20 Consolidated Set
LG-20 24″ / 24″ Grid Plan
LG-20 24″ / 48″ Grid Plan
© Gordon Incorporated. An Employee Owned Company.